Founder of Communal Monasticism in Christianity. His rule for the monks stands as one of the early examples of Coptic literature. He organized communities for both men and women and legend says that there were some 3000 monks in those communities at the time of his death in 348.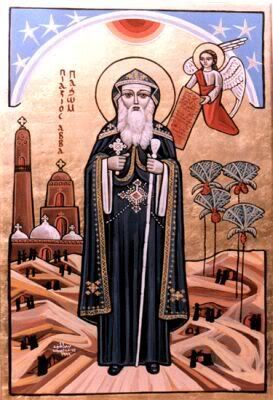 Abba Pakhom
Troparion for Pachomius the Great (Tone VII)
With the streams of thy tears thou didst irrigate the barren desert,
and with sighs from the depths of thy soul thou didst render thy labors fruitful an hun­dredfold.
Thou wast a beacon for the whole world, radiating miracles.
O our father Pachomius, entreat Christ God that our souls be saved.