Another story for another post, and with any luck that will follow, but I was in Oriental, NC last night for New Years. This involves taking the Minnesott Beach ferry across the Neuse River. While we were waiting for the return ferry I went into the rest station where, in both the men's and women's restrooms, one could find the following....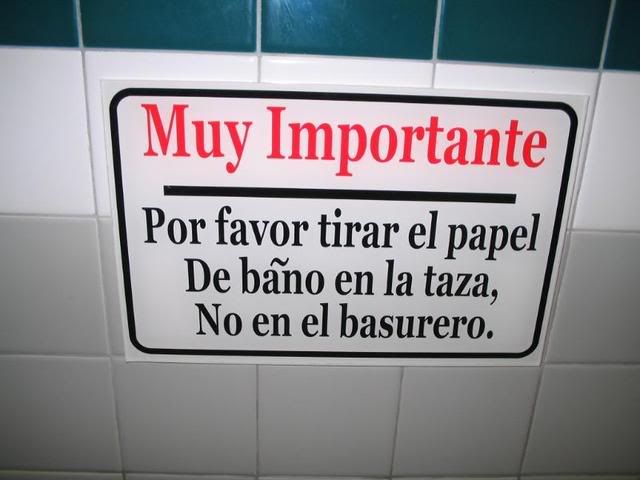 LoA, "Minnesott Beach Ferry, Men's Restroom #1" (31 December 2007)
The sign only appeared in Spanish...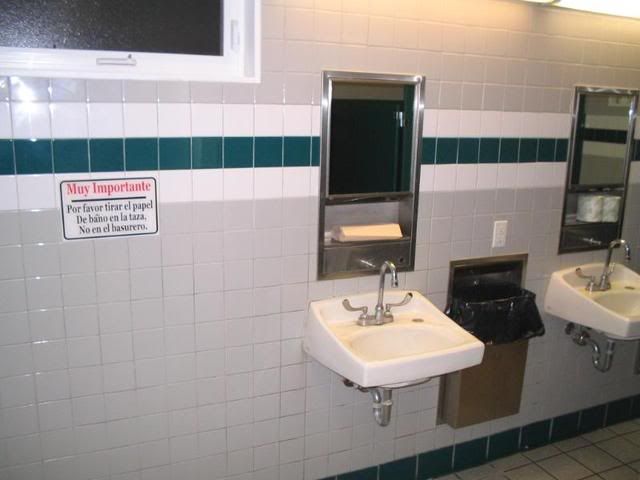 LoA, "Minnesott Beach Ferry, Men's Restroom #2" (31 Dec 2007)
leading one to one of two conclusions. First, English speakers weren't welcome in this bathroom. Prima Facie, unlikely. Second, it was meant to be insulting to Spanish speakers, who apparently needed to be told how to use toilet paper, when English speakers don't.
In any case one cannot help but be surprised to find, in a very conservative area of the state of NC, an area where one would not be surpised to hear someone express English-only sentiments, an area with a history of racism, using Spanish only signs...unless it too is an expression of racism. That it is found in the State Ferry Station is insulting to all of us who call NC home.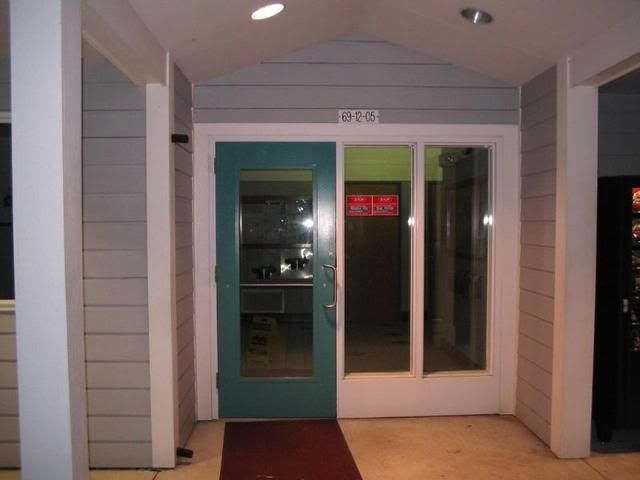 LoA, "Minnesott Beach Ferry House" (31 Dec 2007)
-LoA