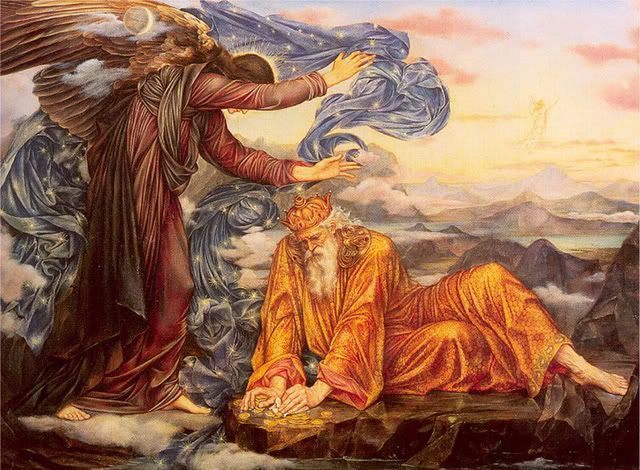 Evelyn de Morgan, "Earthbound" (1897)
you wanted blues and reds; you knew what was white and what was not.

i have lived my life in the decadence of marines and merlots. you called for me to let down my hair so you could scale my tower. instead i shaved it, letting it run down: pools of ink in the floor; you thought you would fall in. i dipped my toes in it, tipped with diamond, and wrote my name on the mahogany. you demanded simplicity so i discarded my bracelets and silks and walked barefoot over floors the color of january and rugs of anger. you cursed the nakedness of my body; the hue voluptuous was too much for you, and you could not distinguish between glorious and heretical. you accused me of witchcraft: eyes of threatening apocalypse, lips the shade of orpheus. you lashed out at the impertinence of my palette and i shattered like porcelain underneath those blows. but still i cut you, splinters of me beneath your skin. in a voice of primary colors you denounced me, pronounced me unholy, named my tower Traitor and left me alone to refashion myself in the shades of complexity: i who knew the difference between yellow and gold.


-LoA