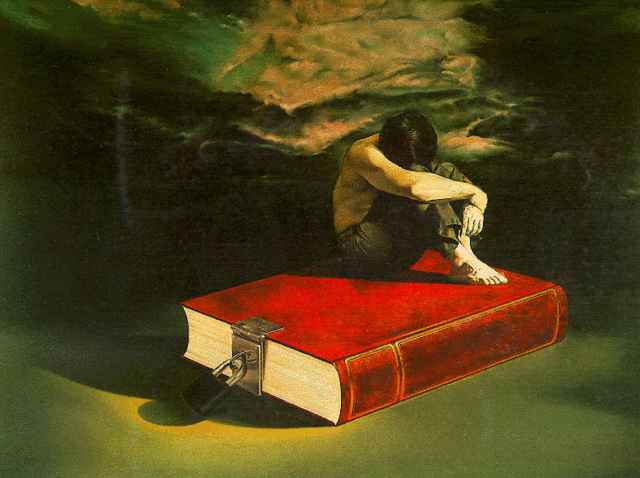 Morteza Katouzian, "Dead End" (1981)
in order to read well, one must be a generous reader. to read with charity is not to forgive all wrongs, or to overlook failings, but instead to actually experience where the failings are: i.e., where the author has genuinely failed to accomplish the task which they undertook and why that task was important. the miserly reader sees only the extent to which the writer did not carry out the task which the reader wished to see accomplished. in this manner the reader locks the book shut in the very act of opening its cover. this is a moral failing.
...of which i have been more-than-once guilty.
LoA.