[dedicated to alaleh, baraka, koonj, path2hope and all those others who have that feeling of homelessness]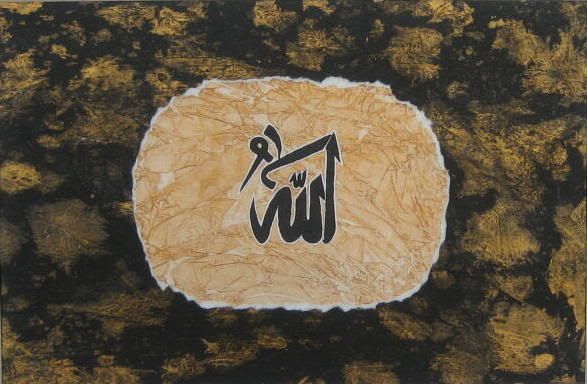 Umm Aisha, "Grief, Anxiety and Sadness" (2005)

On 20 December 1983 my family was on vacation. It was, in a sense, an odd vacation, and no doubt my parents did not think of it as such, but for me...well, I am a victim of that uniquely modern, liberal and capitalistic phenomenon which Heidegger identifies as homelessness – a failure indicative of a spreading Americanism as far as he was concerned. Homelessness: to be without roots, and thus lost. We had gone home for Christmas after spending the better part of the year abroad in Saudi Arabia. I slept on my grandmother's couch and read Cosmo in the dim light of an old lamp while others slept: issue after issue with absolute fascination: an exposure to something exotic and new.

My parents have always been sure where home was. And they returned there as quickly as possible. Trips there were not vacations, they were returns from exile. But for me, it was never so.

But one wonders if there is not a virtue to homelessness, despite what Heidegger might say. On 20 December 1983 Donald Rumsfeld was shaking the hand of Saddam Hussein. Despite my most cynical moments I do not truly operate under the illusion that Mr. Rumsfeld thought of Hussein as a real ally. I doubt anyone was under any misperception of how reprehensible the leader of the Iraqi Ba'ath party was. But Mr. Rumsfeld knew quite clearly where home was, and this was not it. But he could use Iraq to the interests of his home. When you know where home is, everything outside the door becomes "barbarian" to a greater or lesser degree, and what more can you expect of barbarians than brutality and violence. If Mr. Rumsfeld could, by shaking this hand, aim this particular barbarian at Iran, then that would, by the basic calculus performed by those back at home, be useful. 'Let them kill themselves and we will gladly give them the encouragement and means to do it.' And when the barbarian lord became unruly and was no longer able to be controlled or directed at the right enemy, no longer killed the right people, he could be removed.

I am homeless to Heidegger because I do not unequivocally know where home is. I failed to fully develop the appropriate loyalties; I was not able to draw the distinction, so important to Mr. Rumsfeld's little outing on 20 December 1983, between we-who-are-civilized and they-who-are-barbarians, and so instead I found myself a guest in my grandmother's house no less than I was a guest in Saudi Arabia. I was invited to share Christmas with her much as I had been invited to share in the wonderful nights of Ramadan with my friends in Saudi. There would no longer be a cultural door which I could step through and be finally and decisively at home, though I found myself warmly embraced by many as their guest and neighbor. I have committed that sin, so unforgivable, not only to Rumsfeld but also to Heidegger, of being at home with my homelessness.

-LoA